The military threatened licensed telecom operators and companies to remove websites of revolutionary organizations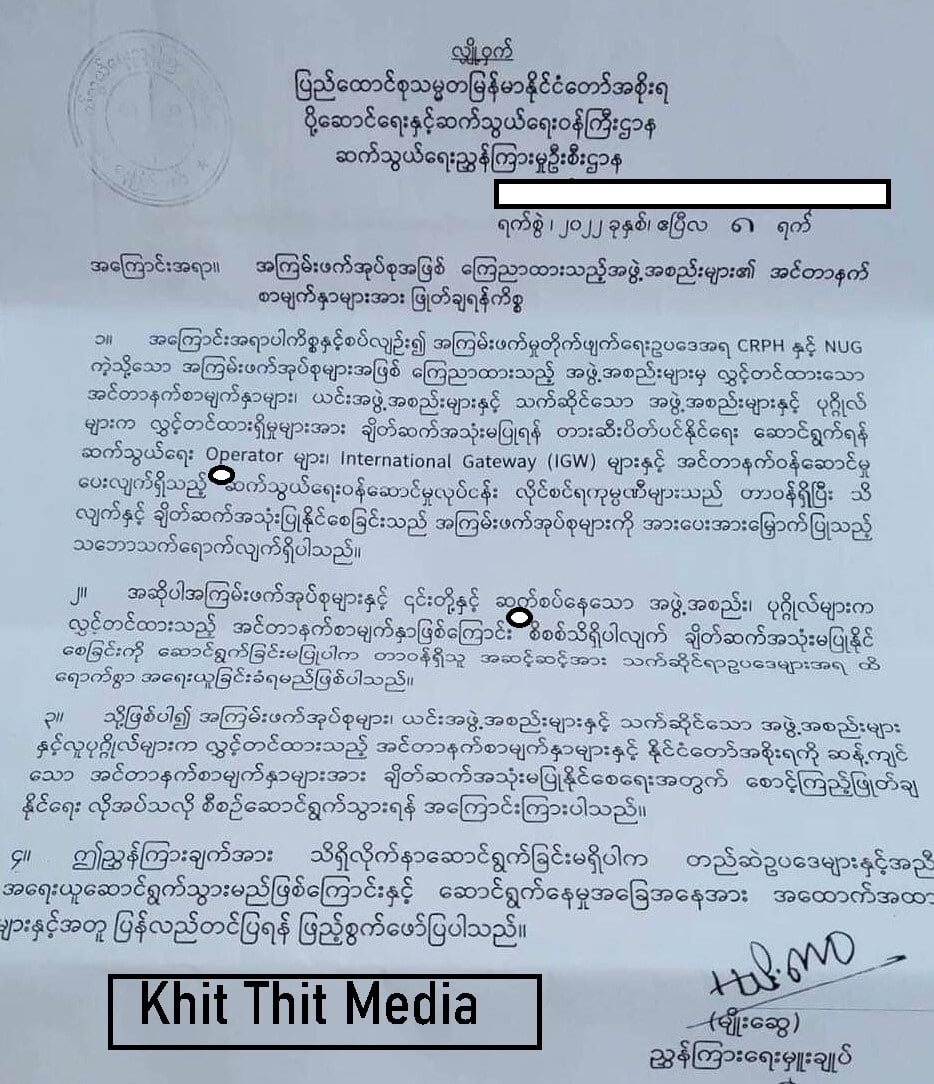 YANGON – The military junta has secretly instructed licensed telecommunications operators and companies to remove the websites of NUG, CRPH, Media, anti-military figures and organizations; if not done accordingly, the action will be taken.
"This letter has been sent to all telecom operators. We do not know what to do next," said a telecommunication company that received the letter.
The military is currently blocking social networking sites, including Facebook, but the letter referred to the website. Facebook reference is not mentioned. So, the Internet refers to everything.
The military council's directive calls for plans to dismantle opposition internet sites and take necessary steps to monitor and dismantle them. A directive has been issued to take legal action against those responsible for failing to do so.