The SAC army has burned down houses in two villages in Myaung Township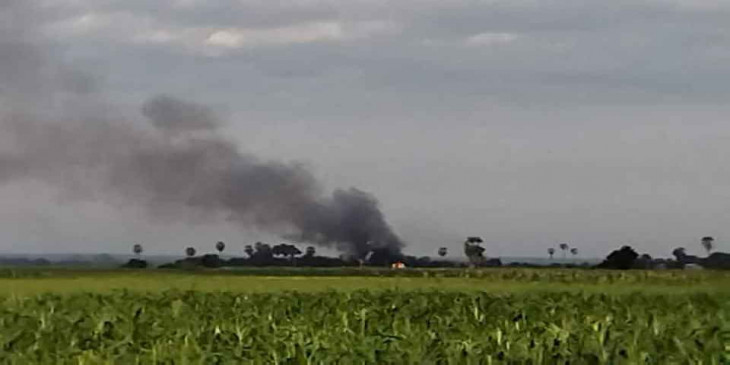 On the morning of November 24, 2021, the junta army started burning houses down west of Kyauk Tan and Shwe Ta Chaung villages of Myaung Township, Sagaing Region, and the residents have been forced to flee their homes, say locals.
One of the volunteers who was helping the refugees in Myaung said, "The junta army troops entered the village early in the morning, and they fired heavy shells into the village. The residents ran away to safe areas. In the current situation, we have no idea how many houses that they have burned. At the time, we couldn't do anything except watch the junta army set the fires."
According to the the local residents, in the month of November, at least ten arson attacks were committed in raids of the villages, by the junta army.