The SAC military raided a Christian Church and about 20 people were arrested including father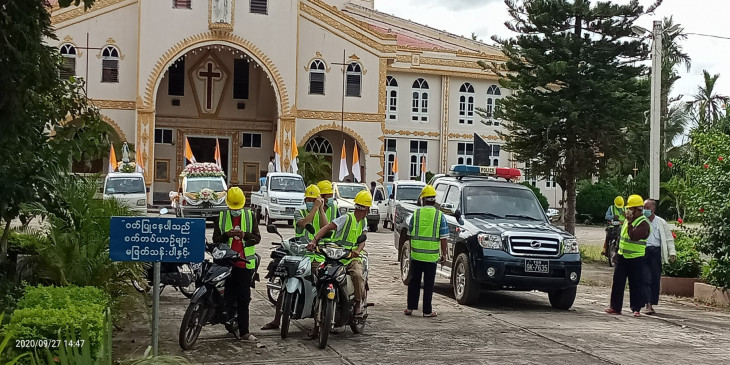 Kayah State, LoiKaw Township, a huge amount of military junta raided The Central Church and the Karuna Clinic. Approximately 20 people were arrested including father, doctors and nurses in NawYa quatar on yesterday morning.
Local said that The Central Church and the Karuna Clinic raided by more than 200 military's soldiers and polices around 10am on this morning.
While raiding the Church and Clinic, Father Ba Shwe including nuns, doctors and nurses who are providing free medical care are also arrested by military council.
Karuna Clinic is a clinic that is trusted by local citizens nearby LoiKaw Township and provides medical care to patients.
Especially, after the coup, people are relied on Karuna Clinic while they are get sick. So after the coup, CDM doctors and nurses are volunteered on this clinic.
Due to the arrest of the doctors and nurses,the patients were taken to LoiKaw Public Hospital by the Shwe LoiKaw Charitable Association.
Shwe LoiKaw Charity Group said that the LoiKaw People's Hospital is overcrowded and has to send patients to the home because of lack of space.
Karuna Clinic is located nearby Church of Christ King and especially after the coup,this clinic is also serves as free health services.
A Karenni People' Movement (PKPF) official said that the Church was still under the control of military until around 2pm when the DVB contacted them.
Also known that the military are raided due to the linked to PDFs but could not confirm the exact number of arrest.
A PKPF official said the military council should not arrest religious leaders and experts as it would hurt the patients.