The SAC military raided church-run medical clinic and arrested 4 doctors and 14 nurses.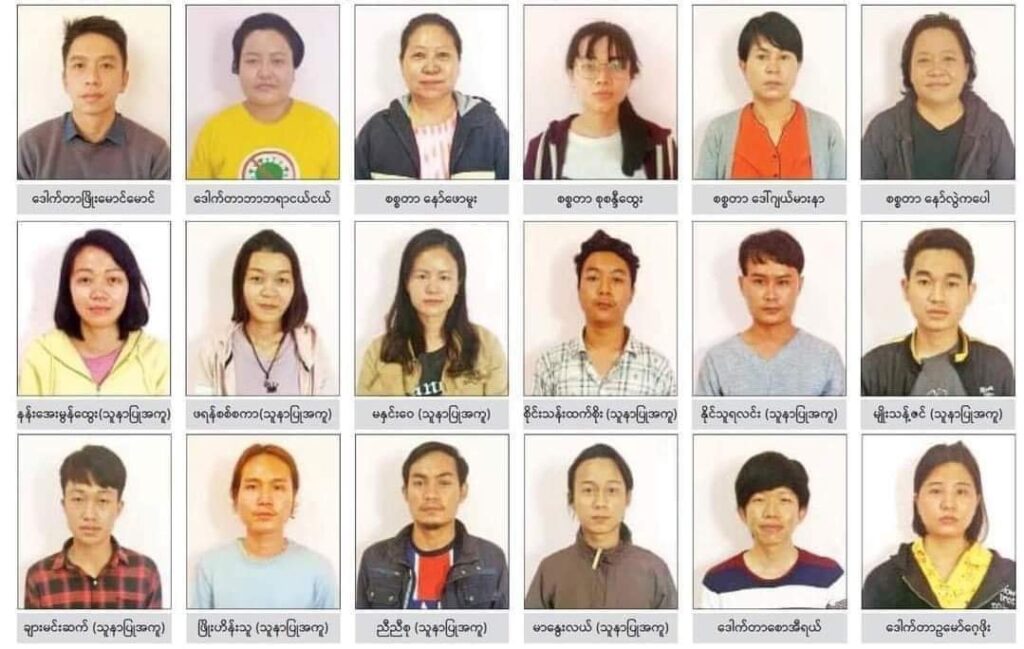 Military and police forces raided a charitable clinic run by King Catholic Church in Loikaw, Kayah State. They arrested 22 medics (4 doctors and 14 nurses).
Among them, 2 doctors and 4 nurses are CDM medical professionals and they were working as volunteers and 10 nurses were working as part-time paid assistant nurses. The CDM medics were charged with penal code of 505(A) by the military council. The SAC has said they will punish these CDM medics by law accordingly.
The two CDM doctors are Dr Phyo Maung Maung and Dr Barbara Nge Nge. The four CDM nurses are Naw Pyaw Mu, Su Sandi Htwe, Daw Jelmana and Naw Lwe Ka Paw. The ten assistant nurses are Ko Naing Thura Lin, Ko Myo Thant Zin, Ma Hnin Wai, Sai Than Htet Soe, Nang Aye Mon Htwe, Francis Scar, Char Min Sat, Phyo Hein Thu, Nyi Nyi Su and Mar Nwe Lwal. The other two, house surgeons, are Saw Ireal and U Maw Ga Pho.
A total of 13 Fathers including Pastor Charles So Ba Shwe, 14 Sisters, and 48 patients were admitted at the health center at that time. The military council accused them of unlawfully receiving medical treatment.