The United Nations and the Ministry of Foreign Affairs of Denmark strongly condemned the killing of protesters by military vehicles.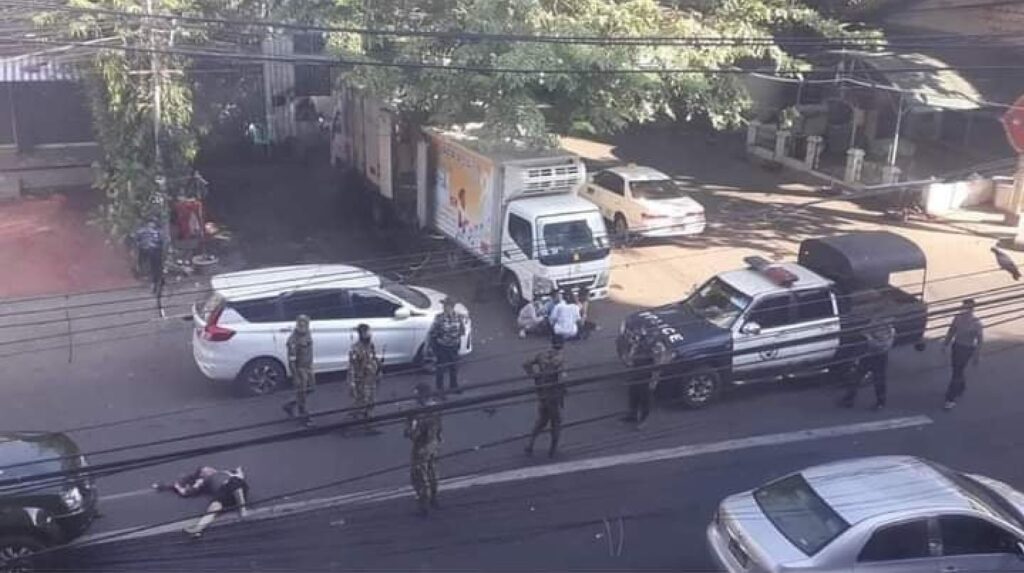 "We strongly condemned the military's killing of peaceful protesters in a military vehicle on Pan Pin Gyi Road", published by the Danish Ministry of Foreign Affairs and the United Nations Office in Burma.
Attacking unarmed civilians by military vehicles, using live bullets have caused casualities amongst the peaceful protesters. The United Nations Office for the Coordination of Humanitarian Affairs (OCHA) has issued a statement condemning the military's actions in the strongest possible terms, with reports of casualties in the shelling.
The Danish Foreign Minister said, "Peaceful protesters in Rangoon were hit by cars, We were shocked to hear of the shooting. Denmark supports the right of Burmese citizens to protest peacefully. "I urge the government to release all detainees and to stop the violence."