Thieves arrested and detained by PDF in Sagaing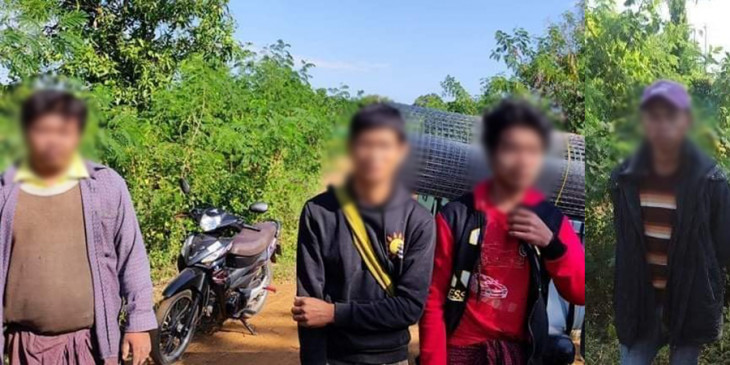 Thieves who were stealing from homes of internally displaced people were caught and detained by PDFs in Ywa Thit Kone Village, Khin Oo Township, Sagaing Division.
On November 25th, the junta military retreated from the village and it was deserted that time. People from another village came and stole some property from the empty houses.
One villager said "People from another village came and stole from the homes of the internally displaced persons and the PDFs were able to arrest them. They (PDFs) admonished them and warned them that they would be severely punished if there was a recurrence, and then they were released."
The military junta have been stationed in Ywa Thit Kone for 2 months, and the villagers have been displaced. Soldiers have been fighting in full force in the recent months in Sagaing Division.