Thirty houses, including granaries in Ngwetaungywarthit village, burned down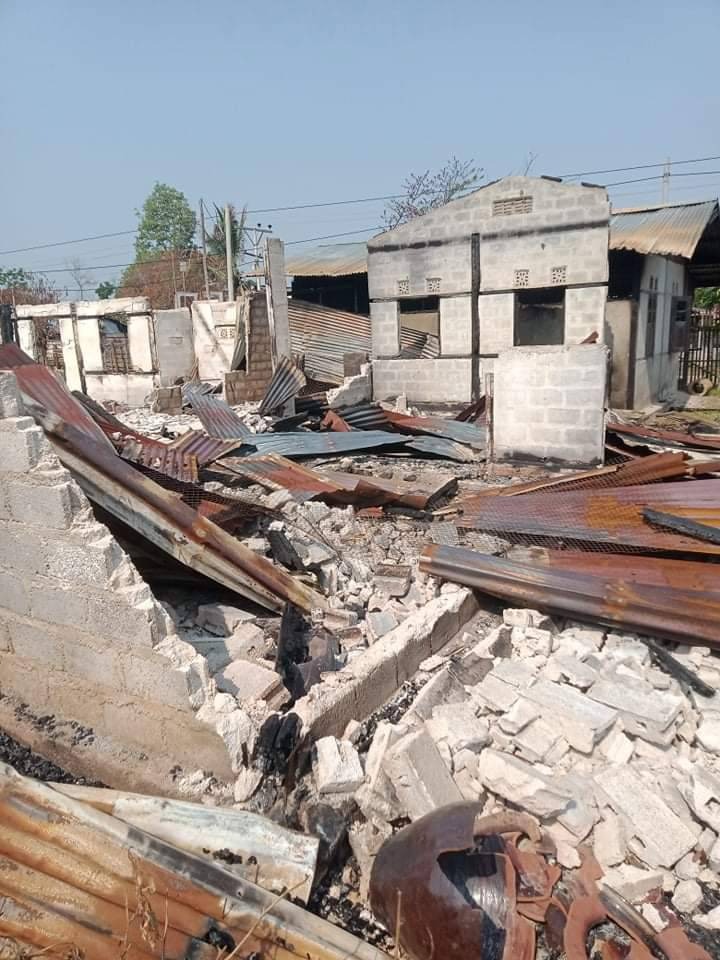 KARENNI STATE – KNDF B-15 (Karenni Nationalities Defence Force Battalion-15) said around 30 houses and granaries were burned to ashes. An official of KNDF B-15 noted that the junta troops destroyed those houses while columns of soldiers marched from Demoso to Hpruso Township on April 5.
"Thirty houses were burned, including granaries. It happened not only during the battle, but when their columns marched without a clash, meaning they were being pure evil, in my opinion," an official of KNDF B-15 added.
Ngwetaungywarthit had around 100 households and previously had its houses destroyed due to artillery shelling in the village.
Last March, the junta troops set fire to houses in Ngwetaungywarthit. Regarding the arson attack on her home, a female local of Ngwetaungywarthit said, "They did it on purpose. Properties close to the houses were on fire. Some did not have their houses ablaze, but their granary was burned down. In some cases, the house was burned, but the granary was safe. Some villagers' cattle farm was burned partially. The upper half of the local shops and houses were scorched, but the lower half was not burned because it was made of bricks."
Residents of Ngwetaungywarthit village were displaced during the Demoso battle, which started in May 2021, and some returned to the village.
In February 2022, the number of displaced people, including Ngwetaungywarthit, increased since an intense fight broke out between local Karenni coalition forces and the junta troops advancing from Moebye town.
According to Karenni Civil Society Network, 587 houses in Karenni State were burned down and destroyed as of April 10, 2022.