Three people shot and captured by military council in Mogok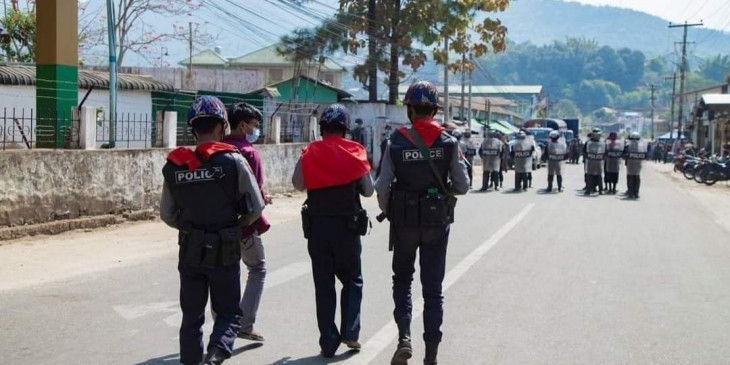 On the afternoon of November 15, three men were shot and captured by the military council in Mandalay Division, East of Mogok.
Residents in Mogok say three people have been arrested where the shooting and an explosion took place in Mogok yesterday.
A Mogok resident said, "The shooting and bombing took place in the back of the detainees' home in the afternoon. The soldiers opened fire on them as they hid in a ditch. They were shot in the arm and arrested."
The detainees were identified as Ko Gusa, Ko Gusi and one of their brothers-in-law.