Three SAC soldiers were injured as the KNLA attacked at their station in Thaton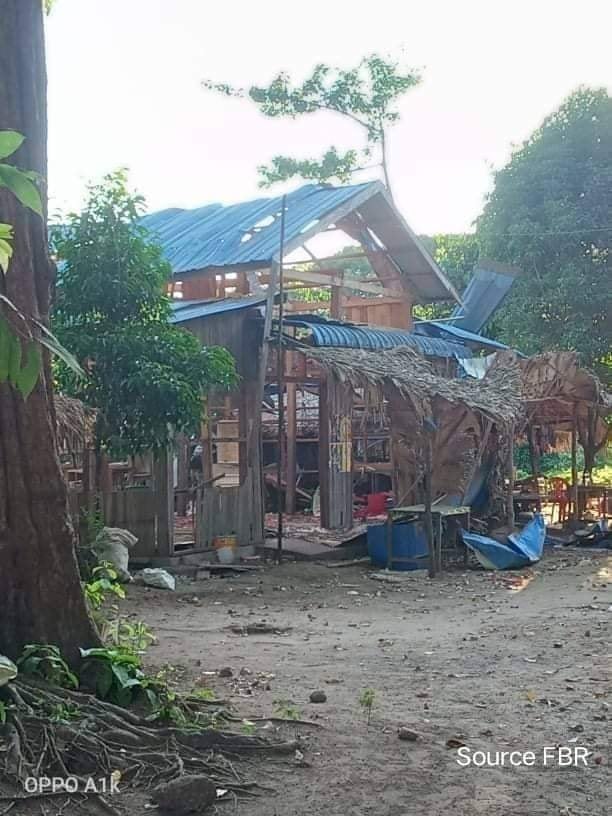 Subordinate troops of the Karen National Liberation Army (KNLA) brigade 1, battalion 3, shot at the SAC's Kha La Ya 207 station and 3 soldiers were injured.
The Karen National Union (KNU) said that a house and a shop were destroyed and local villagers were fleeing due to random shooting with heavy weapons (60mm shells) into villages within Kyaikto Township.
SAC armies are continuously committing violations of human rights laws such as civilian porters and illegally confiscating people's property, KNU headquarters reported.
Also, Bo Saw Lah Thit and his team from the Karen BGF, battalion 999, destroyed medical supplies and wrote threats at Falam Taung district hospital where they raided and camped this month.
There were three clashes between those BGF troops and the KNLA on November 17. The KNU issued a statement in which 11 soldiers, including the BGF deputy battalion commander Saw Kyaw Phaw, died and more than 5 soldiers were injured and three vehicles were destroyed.