Travelers searched and beaten.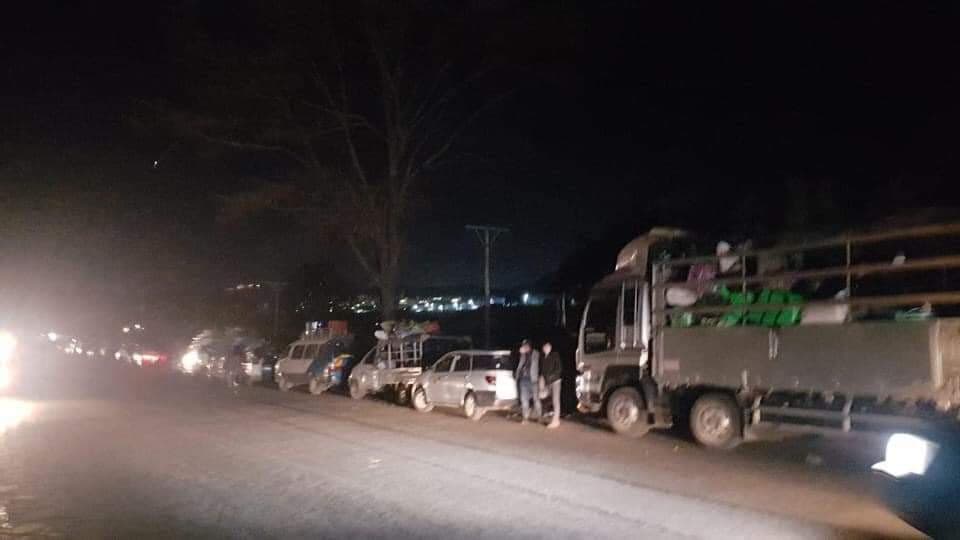 Some citizens who are traveling on the Yangon-Loikaw highway were searched at junta checkpoints and were beaten after the search, said one witness who was traveling.
" They first checked their telephones especially the young men whom they think could be PDFS. They were checking in Aung Ban. After that if they suspect anything to do with anti junta, the person was being pulled out of the vehicle and was bullied and punched. They accused him
threatening to send to interrogation, " confirmed one witness.
Main things they checked were the telephone and National registration card . In the phone if they find evidence of anti junta e.g. photos of anti junta, participating in a protest, wearing a camouflage outfit , holding a weapon, sharing in social media etc , that person was detained, reported the witness.
2 young women from Phekhon were also arrested and beaten.
Both buses as well as privately owned vehicles were searched
especially those which are returning to Loikaw, reported the travelers. Also cars transporting rice, textiles, household goods, medicine were searched more.
" We are scared, very scared. We have no weapons but they do and they are threatening with that," said the above witness.
At some of the junta checkpoints , the suspected men have to take off their shirts to see if they have tattoos, and took pictures for record.
On the road from Loikaw, Kayenni going to the border, there were checkpoints at the following sites,
in front of the infantry battalion 261,
in front of the MoeByae base Light infantry battalion 422,
Phekhon gate, Saung Pyaung Gate, Pin Laung Gate, Aung Ban .
Due to the clashes in Kayenni, there are almost 200,000 internally displaced people some of whom have fled to Sisaing Town , northern Shan States , Taung Gyi, InLay etc.
There are incidents when people who helped the internally displaced people ,have been arrested.