Two friends choose to stay behind to help their injured friend after junta intentionally run over protesters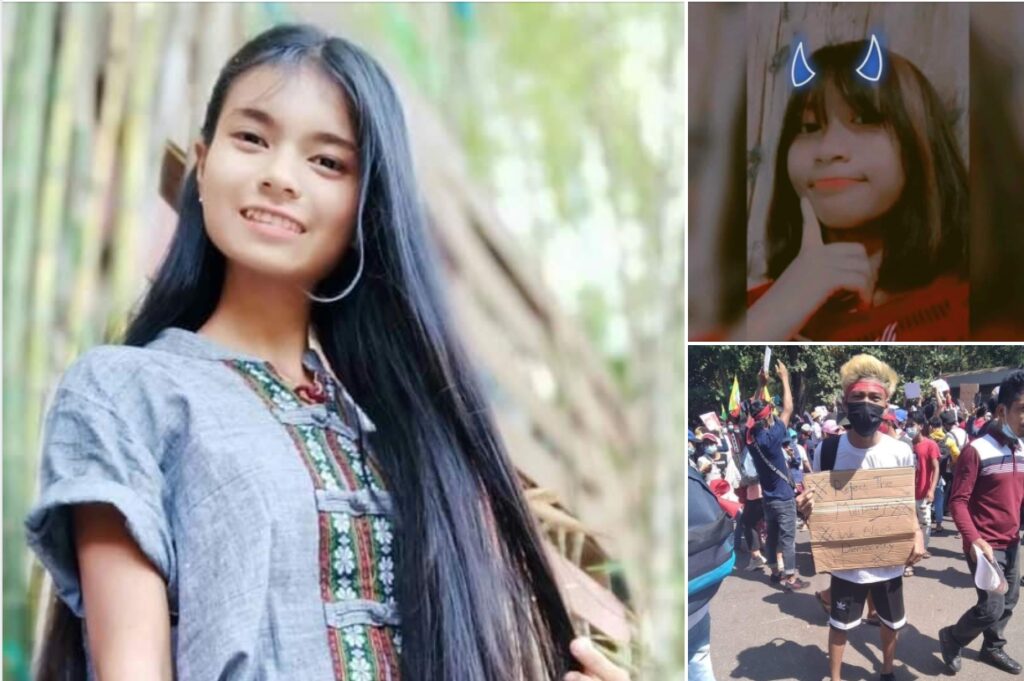 At around 8am, on December 5th, in Kyi Myin Taing, Yangon, after a junta military vehicle was driven into a group of protestors, two friends chose to stay behind in order to help their injured friend.
Instead of running away, Mya Kyu Kyu Thin and Yin May Aung helped their friend, Arkar Kyaw, who was hit by the junta military vehicle. All of them are close friends. Yin May Aung and Arkar Kyaw are relatives and Mya Kyu Kyu Thin is a friend of Arkar Kyaw, who both work at the Food Panda Delivery Service.
A close friend added they still are uncertain of Arkar Kyaw's condition and have no clue of where the others were taken to. All families and friends are extremely worried for them.
Seeing them stay behind to look after the injured friend and then getting arrested, left viewers heart broken.