Two girls distributing anti-junta flyers beaten with wire by police in Yangon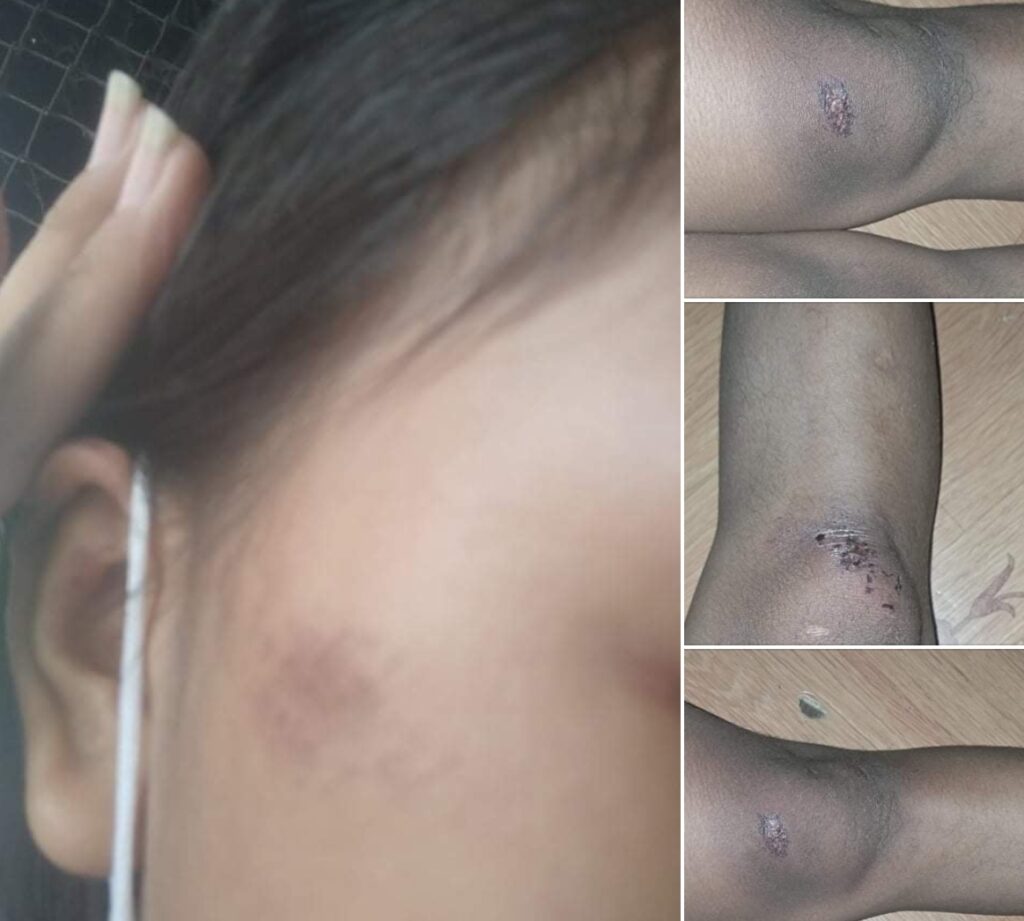 Two girls who were distributing anti-junta flyers were arrested by the police together with Development committee. After they were arrested, they were beaten with wire on their faces, legs and arms, and were tortured, reported revolutionary youths.
On December 30th, at 1pm, there was a campaign led by the Youth Union, which distributed flyers motivating the public on YBS buses, at bus stops, and markets. At Bogalay Market, 9 youths were arrested by the Development Committee members and police in plainclothes, while distributing flyers, it was reported.
After the distribution of the handouts, the youths were discovered, and as they were trying to break up the group, the plainclothes junta forces, together with Development Committee members blocked both sides of the street. The young men were able to escape but 2 girls were captured, said one youth.
After the arrest, the girls were questioned and beaten with wire. They were then released as there was no evidence to make a case.
"After the arrest, at between 8 and 9pm, parents and guardians were asked to come to pick them up. One of the girls had injuries on her face, elbows , knees, and ankles from being beaten with wire. Also, her face was beaten up. At time of their interrogation, they were told that a person was pushed and was their officer and they received more beatings and torture, said a youth leader.
The anti-junta strikes and campaigns are being run continuously by youths in Yangon.