Two junta army trucks ram into each other injuring 4 soldiers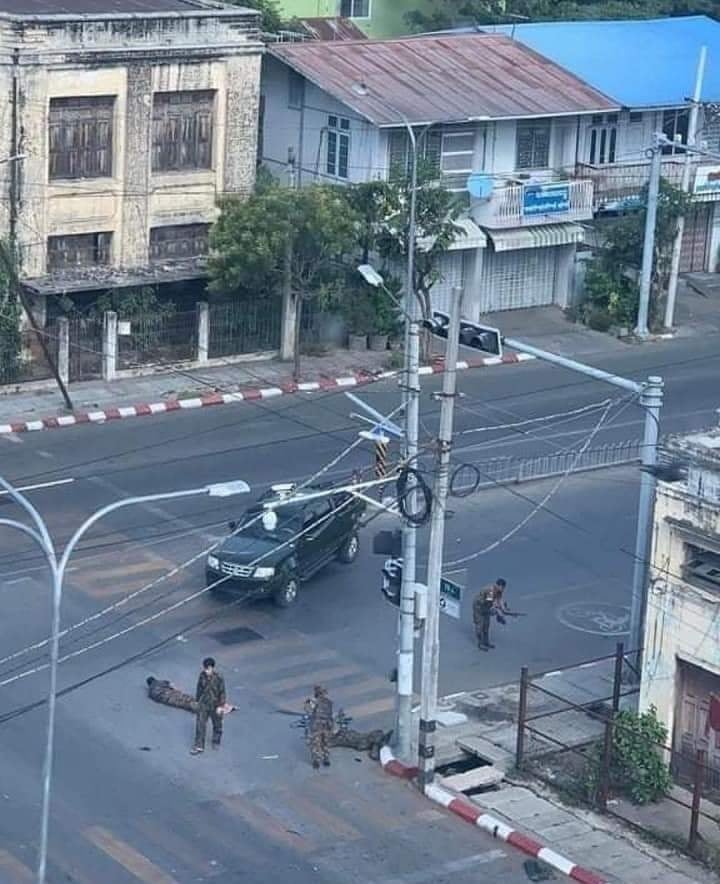 It was reported that at around 2pm on December 10th, at the corner of 35th and 78th Streets, two junta trucks rammed into each other and four soldiers were seriously injured, while people all over the country participated in the Silent Strike.
A photo going viral on social media included one double cab car stopped in the middle of the road, two soldiers lying on the road, and another three collecting scattered equipment and weapons.
The Silent Strike began at 10am and finished at 4pm on December 10th, and junta soldiers roamed the empty streets and roads during that time.