Two PDF members have fallen in a shootout between Kalay PDF and SAC troops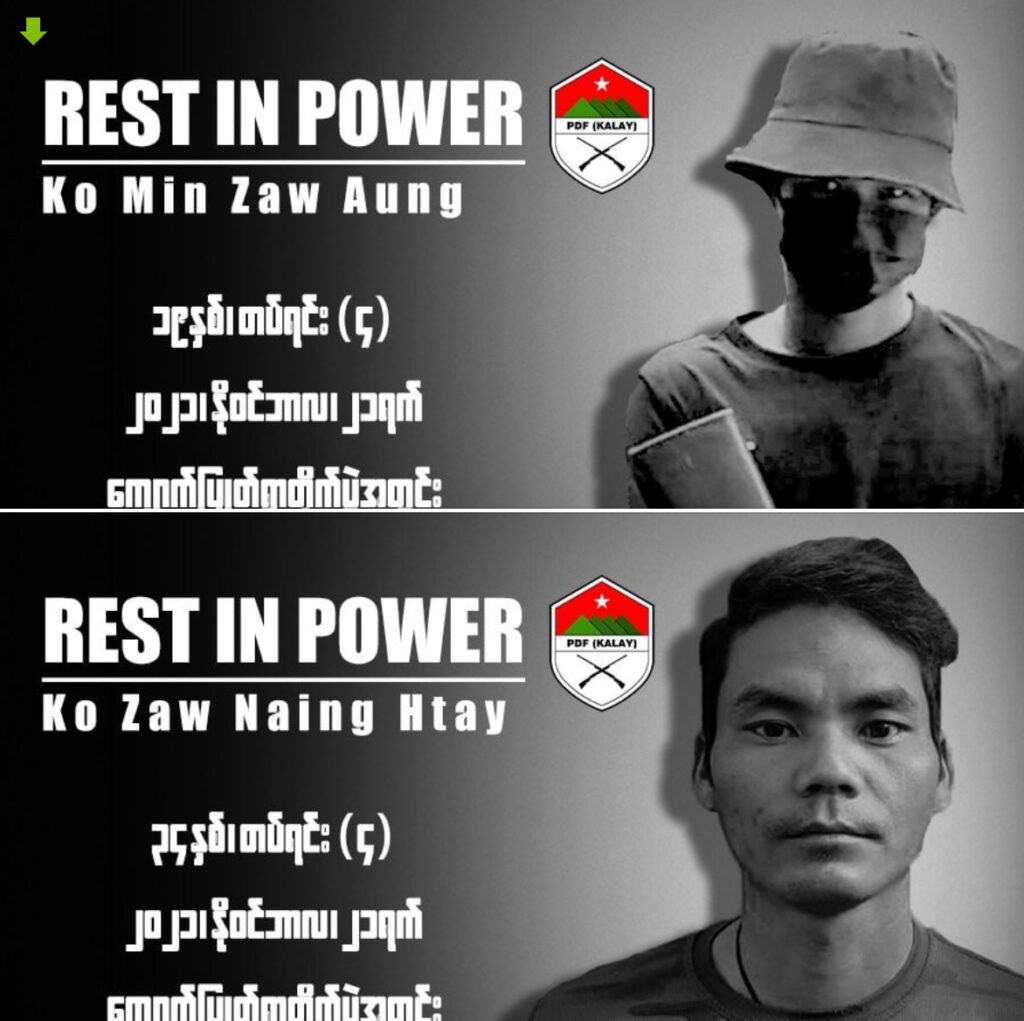 Kyauk Pyote Village, where SAC soldiers and Pyu-Saw-Htees were stationed is located at the border of Magway and Sagaing division. During the firefight, on the 21st of November, two PDF members from Kalay PDF Ko Zaw Naing Htay, 34yrs old, and Ko Min Zaw Aung, 19 yrs old, had fallen.
"The two comrades were commemorated as National Heroes and we will try harder to win this revolution for their sake", said a spoke person of the Kalay PDF.
During the firefight , PDF members advanced nearly half way through the village. Due to the heavy artillery fire by SAC forces from Hantharwadi Village (situated in north of Kyauk Pyote village), the PDFs retreated around 1PM.
During the battle, many military soldiers and Pyu-Saw-Htees were injured and five soldiers were reportedly killed.