Two provision trucks attacked by landmines in Thongwa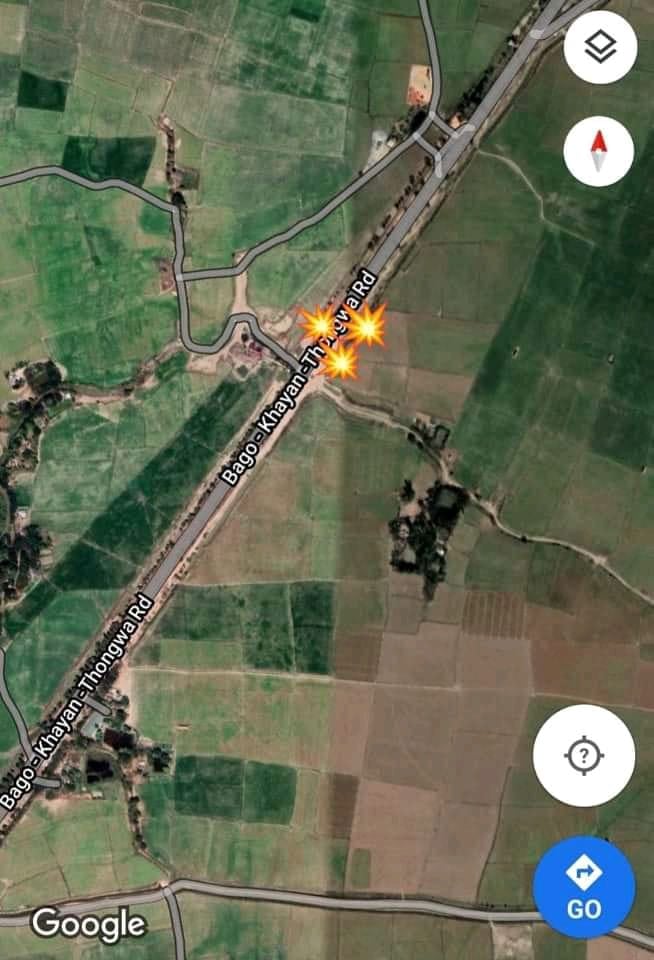 Locals confirmed that two provision trucks were attacked with 5 remote-control landmines planted by the People's Defense Force, In Latpankyoe Village, Thongwa Township at 8:30am on the morning of the 20th of December.
There could be mass casualties. At least two soldiers deaths have been confirmed.
A representative of the Thongwa Youth Force (TYF) said, "We have attacked the military trucks with remote controlled mines. They came in two vehicles, a small one and a big one. We don't know what vehicles they are, but we have decided to attack whatever it is, as long as they are military vehicles. The front big vehicle was hit at the back and the vehicle behind it was hit directly. We used a total of 6 mines, but only 5 of them exploded. Although the junta's forces fired recklessly following the explosions, there was no shooting in return. We just attacked them with mines by allowing them to pass into the mine field. We heard the ambulances were coming and that two soldiers died on the scene. The Khayan-Thongwa gate was then closed. We had arranged that civilians were not affected. We have proved that we never get used to it and we will not allow junta to rule us. I would like to warn the civilians to be cautious while going from here to there. I love Thongwa. I have given my life for the freedom of Thongwa."
He also warned civilians not to go near the junta's forces and to be cautious when travelling around.