Two soldiers, including a Sergeant, shot dead in Mandalay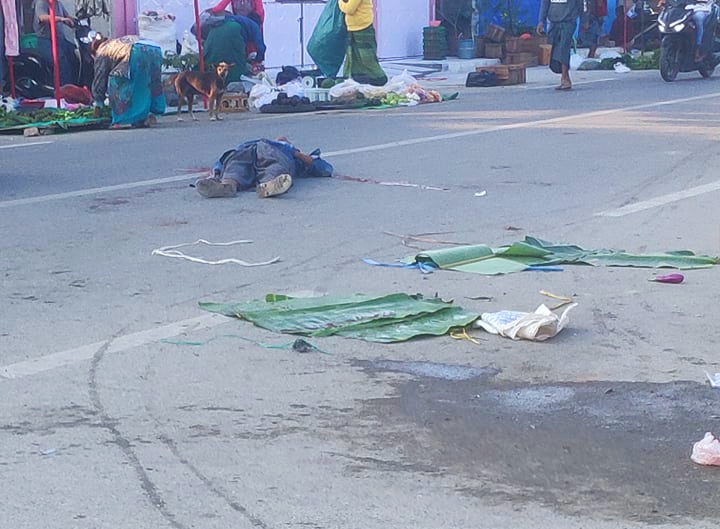 On the morning of December 13th, two people were shot at Duty Free Market (Akhunlootzay) in Mandalay. They were soldiers in plain-clothes.
The witness said one was shot in the temple and died instantly, and the another one was also shot in the temple and in the back as he was running away with a bloody face, holding a bag of bean sprouts.
According to locals, the sergeant who was killed had a very bad attitude.
"The sellers went home after the shootings had happened. After a while, the junta people came and collected the sergeant's dead body. The two military vehicles, with 20 soldiers, are now at the Community Office." a witness said.
Nobody has been arrested yet. Junta forces are investigating.