Two staff from Save the Children were victims of arson attack by junta forces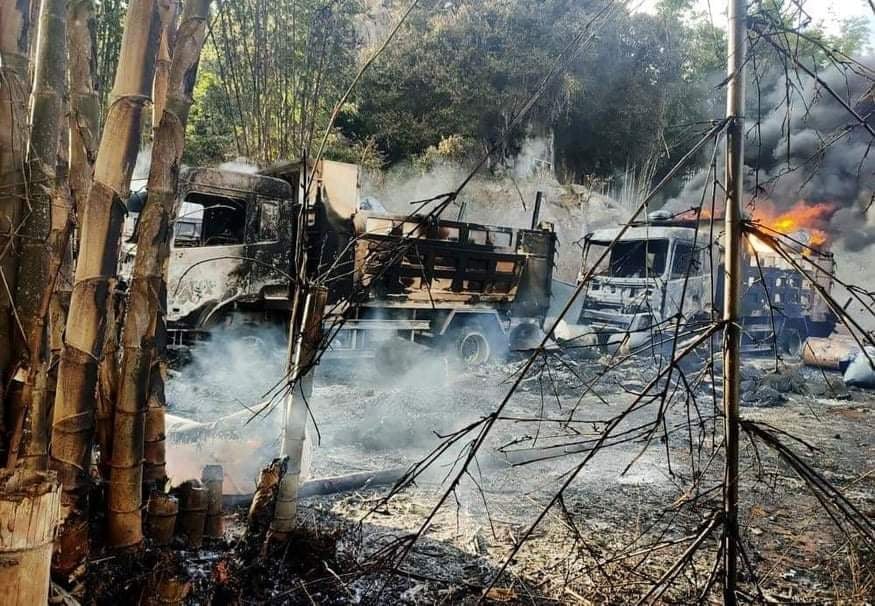 On December 24th, a total of 35 civilians, including children and two staff members of Save the Children, were burned alive by junta forces near Moso Village, Hpruso Township.
These two staff members are also fathers of newborns and they were active in Save the Children who work hard on child development programs in rural areas. One of them is 32 years old and his newborn is only 10 months old. The other is 28 years old and he was the father of a 3 month old infant. Both of them were cruelly killed by junta forces.
Inger Ashing, Chief Executive Officer of Save the Children said, "This news is very horrifying. Violence against innocent people and aid workers is unacceptable. Such an irrational attack is a violation of international humanitarian law."
Save the Children will continue to investigate the incident. Every effort is being made to provide much-needed assistance to the families of those affected by the incident.
People in Myanmar are facing these violent and targeted killings by junta forces daily. The UN security council is being pressured to take action without further delay, including preventing airstrikes against civilians, and international community leaders are imposing sanctions on arms sales to the junta regime.
Save the Children has been working and provide aid to children's development programs since 1995 and there are a total of 900 employees working across the country.