U.S. Embassy Rangoon horrified by the news of protesters being run over and shot dead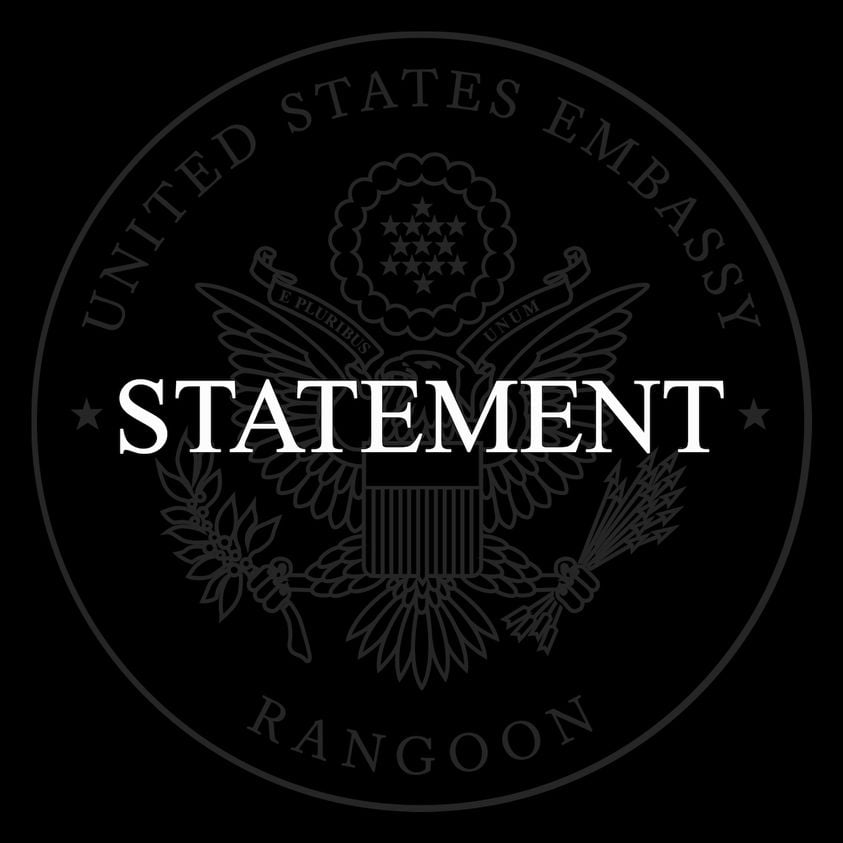 The U.S. Embassy Rangoon has issued a statement that they are horrified of the news by the deaths of peaceful protesters being run over and shot dead, in Kyimyindaing, Yangon.
"We are horrified by reports that security forces opened fire against, ran over, and killed several peaceful protesters this morning in Yangon. We support the right of the people of Burma to protest peacefully. The military's widespread use of brutal violence underscores the urgency of restoring Burma's path to inclusive democracy. We stand with the people of Burma in their aspirations for freedom and democracy and call on the military regime to end the use of violence, release those unjustly detained, and respect the will of the people," said the statement.
( Photo from U.S. Embassy Rangoon )