UN Representative, U Kyaw Moe Tun, called for the international community's attention to the continued killings happening in Myanmar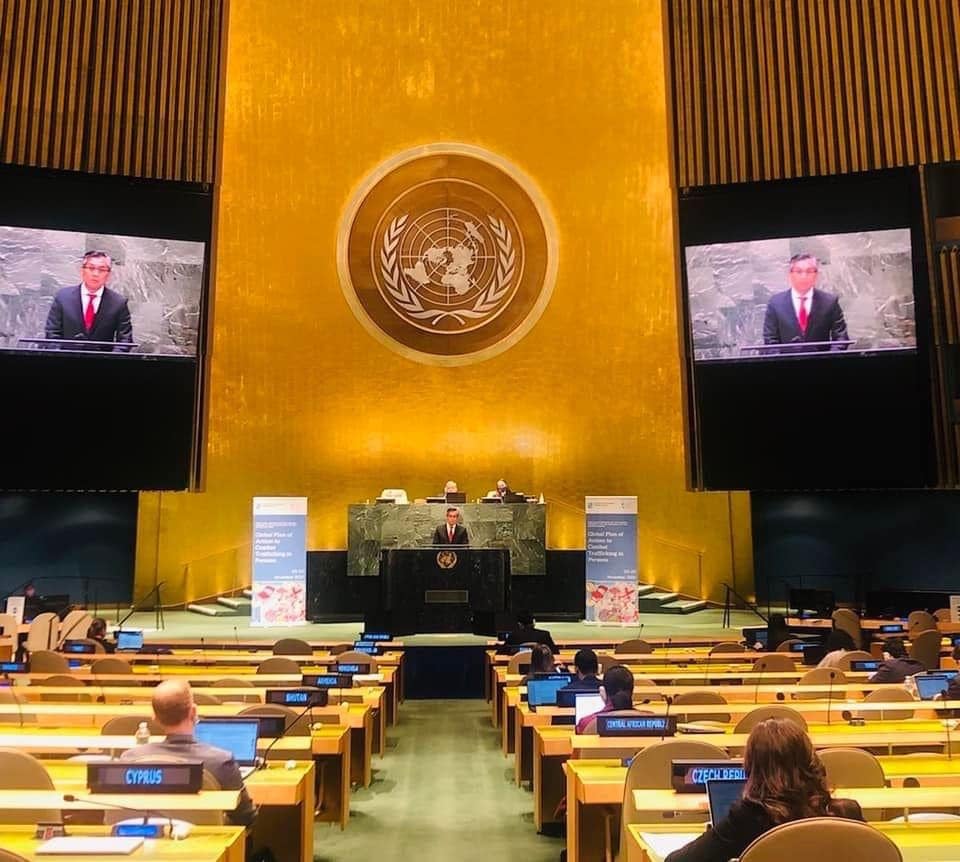 In the UN Special Assembly, the Representative of Myanmar, U Kyaw Moe Tun requested for international help stating that "The military had clear intension to oppress, and killed the civilians who resist".
During the UN Special Assembly on Global Human Trafficking, held on November 23rd, U Kyaw Moe Tun delivered the speech on "Plans to solve human trafficking in the country, the current situation of Myanmar on the path to retain peace and democracy."
The elected Government of Myanmar faced limitations to control criminal jurisdictions and security issues since 2015, due to the Military. The improvements within this 5 year period was totally in vain due to the coup.
Over 1,300 people have died since the start of coup including 90 children. Nearly 234,600 people have been displaced from their villages due to raids by the junta forces, so these people are at high risk for human trafficking, stated by the Representative.
He included 8 statements in the speech, including for being supported in 2021 for the implementation for global anti human trafficking. The elected National Unity Government (NUG) had concerns for human trafficking especially for women and children. According to reported data, 20% of the total population was expected to be in poverty. Currently three million people are in need of humanitarian aid assistance and at risk of human trafficking.
"The prioritized issue was to end the military coup and to recreate peace and development in Myanmar. The NUG focused to handle these conditions quickly, and restore peace and democracy in the country. The coup must be ended and justice must prevail. Therefore, I do call for international cooperation with the support of humanitarian assistance for Myanmar people", urged U Kyaw Moe Tun.