United League of Arakan (ULA/AA) send warm wishes on ruby wedding anniversary of the Acting President of the National Unity Government (NUG)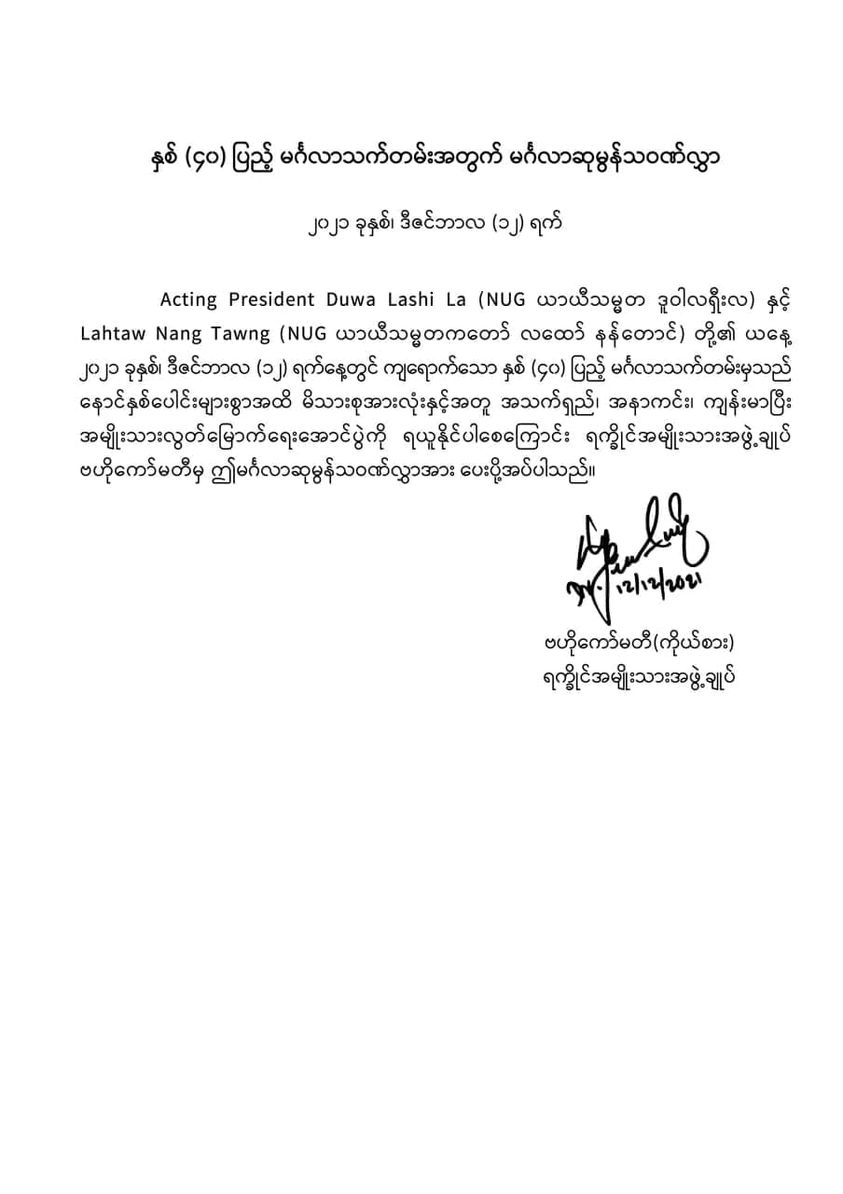 On December 12th, the United league of Arakan/Arakan army( ULA/AA) sent congratulatory messages to the Acting President Duwa Lashi La and Lady Lahtaw Nang Tawng on their ruby wedding anniversary.
ULA leaders also sent well wishes for his good health and success in the ultimate goal of the NUG to takedown the junta regime and regain democracy in Myanmar.
The president replied that he promised to do his best in taking down the junta regime and developing a federal democracy in Myanmar together with the National unity government (NUG) and other Ethnic Alliances.
He thanked the ULA/AA for their wishes and hoped for collaboration with the ULA/AA in taking down junta regime and the journey towards a free, federal, democratic, Myanmar nation.