US Secretary of State criticises Myanmar junta regime during his Indonesian trip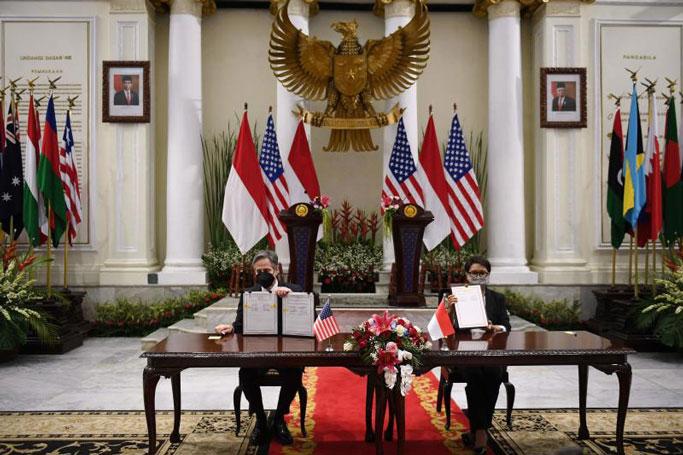 On December 14th, Secretary of State, Antony Blinken, who arrived in Indonesia as part of his Southeast Asia trip, has strongly condemned the junta regime, during his speech on key policy.
In the speech, Mr. Blinken condemned the military regime and also reiterated that the United State will not give up on its goal of a "peaceful solution" which reflects and represents the will of the people of Myanmar.
At the same time, Mr. Blinken also criticized the hostile actions of China in Asia and planned to work more closely with its allies and security partners in Asia.
He emphasized US efforts to provide high quality infrastructure and COVID vaccines in Asia, while working closely on security issues.
He stated that the Biden administration does not want any conflict in Asia and it will also prevent competition with China from escalating into "major" conflict.
In his speech, he also highlighted the importance of other partnerships such as the Aukus agreement with Australia and UK in addition to Quad and ASEAN.
The US Secretary of State will visit other influential countries in the region like Thailand and Malaysia during his Southeast Asia trip.