USDP newspaper and formal greeting messages found in Pale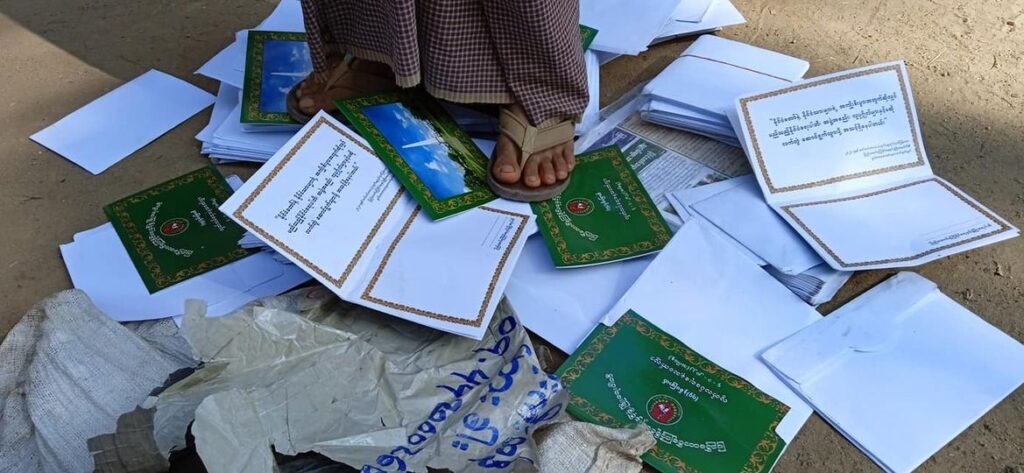 A member of the Pale Jokers PDF reported that newspapers and the junta regime supported Union Solidarity and Development Party's formal greeting messages for Independence Day, were found in a car on the Pale-Gangaw road, Pale Township, Sagaing Region, while patrolling and inspecting vehicles.
The member said that the person was carrying 200 Union Daily Newspapers and 300 formal greeting messages for Independence Day and was warned not to do so again.
People who used the Pale-Gangaw road have been told not to carry the military newspapers and documents. However, the express cars worked for the junta regime and were frequently found carrying military equipment and information. "If a similar case happens again in the future, we cannot guarantee the safety of the people and things," reported the Pale Jokers PDF.