Wives of junta police officers forced to attend military training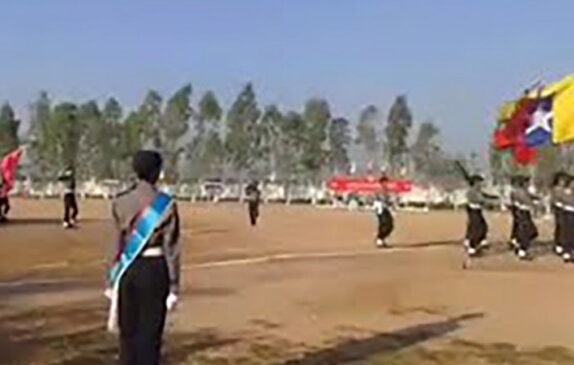 Due to insufficient police force, the wives of police forces are order to attend the one-month mandatory military training for gun assembling and firing. The order has been announced for all the police stations nationwide.
There were similar trainings to the married households in security forces and battalions but such order is the first time for the police forces households after the coup.
The utter need of police to abduct the revolution forces have been rising ever since the coup. Therefore, for possible need of security, this one-month training has been set up, according to a police force member.
"No one know how such idea started. There was similar trainings in the battalions, we don't even know what to do next."
The training excluded the gun firing in the training field and it's the first time for the wives of police forces' wives.
Basic training for gun assembling is reportedly a mandatory training for them. Camera and mobile phones are prohibited to bring to the training location. This is a totally ridiculous and meaningless order, said CDM police officers.
" The military training itself is a harsh one even for us. They just know how to open fire only. There won't be no really military knowledge and technology. Meaningless! There are women police officers already. I mean, what's the point of ordering the polices' wives to do so?"
The training was believed to aim for increasing forces to defend and attack local PDFs and revolution forces attacking the junta forces since coup.
"In Myanmar, each township has 3-5 police stations with maximum of 50-70 policemen in service. Due to increasing numbers of ambushes by resistance forces (PDFs), such military training is provided to the wives of policeman to be armed and to guard the station," a policeman in service remarked.