Yesagyo PDF graduate 7th batch in basic military training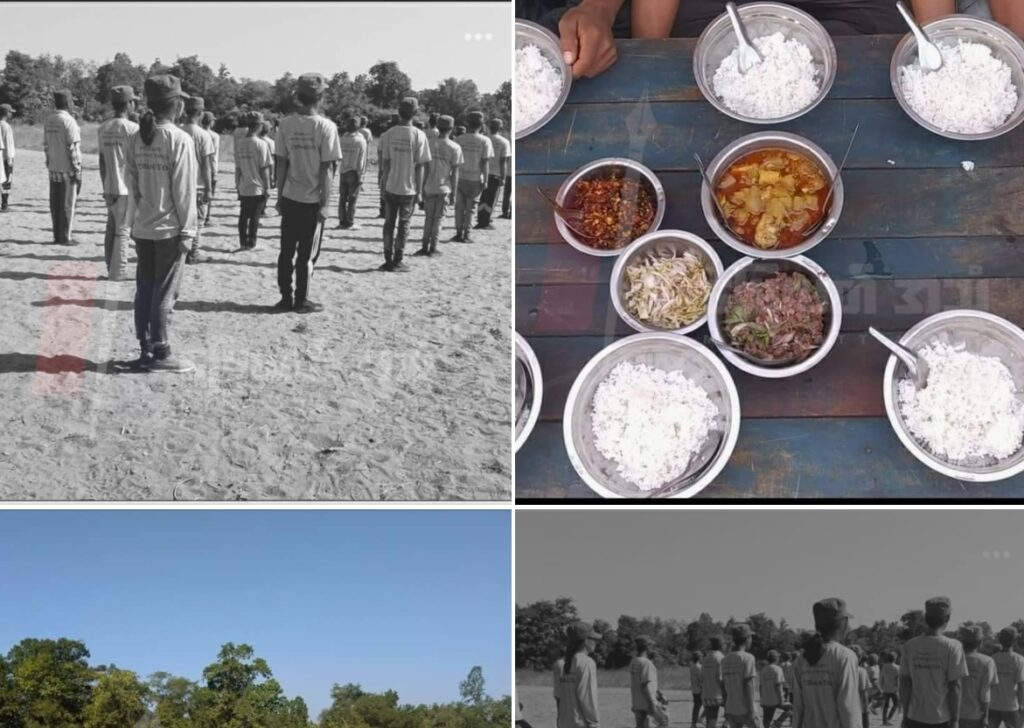 A spokesperson of the Yesagyo PDF said that the 7th batch of the 1st battalion graduated on December 26th.
They said that the graduation was held in a safe place in Yesagyo and seven batches of fighters have been trained.
"Our course is taught by the township People's Defense Force. It's different from other courses. We teach mainly physical and mental strength, and ethics and strategies, both in paper and in practice. Since we teach the ethics and the codes of conduct to be followed by PDF soldiers, we believe our graduates can stand tall and protect the people. And that is the purpose of our long-term training," he said.
The cadets are taught military tactics and shooting ethics in paper and also in practice and it's said that each course takes from 15 to 20 days.